Melbourne's Most Reliable Upholstery Cleaning Company
Get your hands on the best upholstery cleaning company in Melbourne. City Carpet Cleaning Melbourne provides reliable and effective upholstery cleaning services. We are a popular and trusted cleaning company when it comes to upholstery, sofa, couch and furniture.
We clean all types of fabrics including leather, cotton, linen, synthetic and patterned blends. Our services are available for both commercial and residential areas.
We have the expertise to tackle various types of stains, including food spills, pet stains, ink marks, and more. No one uses specialized cleaning solutions and techniques like ours to effectively remove stains without causing damage to the fabric.
We use industry-leading steam cleaning equipment to deliver a deep and thorough clean. We prioritize your satisfaction and go the extra mile to ensure your upholstery looks its best.
Save your time by getting our upholstery cleaning Melbourne team today. Choose from our wide range of upholstery cleaning services. Our professionals are one call away in Melbourne. You can contact us now.
Contact Us: Have Any Queries, We Would Serve
Scotchgard Protection Service For Upholstery Material
We have Scotchgard protection service- your ultimate solution for protecting and preserving your couch and upholstery. We understand that your furniture is an important investment, and we are here to help you keep it looking its best for years to come. With our advanced formula, Scotchgard provides a powerful shield against stains, spills, and everyday wear and tear, ensuring that your furniture remains beautiful and pristine. Apply Scotchgard on your upholstery material and ensure that it is free from accidental spills and stains. Reach out to us if you are interested in upholstery Scotchgard protection at a reasonable cost.
Discuss Upholstery Cleaning Melbourne Prices
Prices for our upholstery cleaning in Melbourne can vary depending on several factors, including the size of the upholstery, the type of fabric, the complexity of the job, and the cleaning method used. It's best to contact us directly to inquire about our current pricing and any specific requirements you may have. We will be able to provide you with accurate and up-to-date information regarding our services and prices. The average price paid by our customers is between $199-$499. Share your needs with us to discuss upholstery cleaning prices.
We have the best steam cleaning service for cotton, linen fabrics and leather upholstery. Contact us today and grab affordable same-day services in Melbourne.
List Of Unique Upholstery Cleaning Services That We Provide
Upholstery steam cleaning
We offer steam cleaning services for both homes and businesses upholstery. Our experts will use the right procedures to safely end the steam cleaning process. We have a complete strategy for removing dirt, stains, germs and odours. We can customize strategies for steam cleaning your upholstery properly.
Upholstery dry cleaning
Your upholstery and furniture get immediately ready for use once it has been dry cleaned. This is owing to the reason that dry cleaning does not necessitate a large amount of liquid. Whenever you need upholstery dry cleaning in Melbourne, we are the finest option for you. We dry clean and make your furnishings ready taking significantly less time.

Upholstery stain removal
No one likes ugly spots on their expensive furniture. Don't worry if cleaning chemicals weren't sufficient to remove difficult spots from your upholstery; our remedies would. We can remove all types of stains and spots from any upholstered item.
Upholstery mould removal
To make matters worse, just a small amount of water in the couch furniture can grow mould, which is a safety risk that can be lethal. If you need to get rid of mildew at an affordable fee, call us. We can clean all spores of mould from your couch and upholstery.

Upholstery deodorisation and odour removal
Our team understand the unpleasant odours that can originate from upholstery. Whenever damp upholstery is left wet for a lengthy period, it tends to stink like a dirty damp dog. The nasty stench you've been dealing with for far too long would then be eliminated by our upholstery deodorizer.
Upholstery sanitization
You should receive furniture disinfecting treatments from City Carpet Cleaning Melbourne to ensure that germs, mites, and infections aren't having a nice time in the upholstery. Our sanitisers are useful in killing germs growing due to food, drink and blood spills, moulds and pollen.
Reviews
Completely new look to the carpet
These experts used equipment and tools; which gave a completely new look to the carpet. My guests were about to come to my home, that is why I called for an emergency carpet cleaning service. To my surprise, I got amazing results!
Taken steam cleaning service
I have taken steam cleaning service from this company, and they have provided me with the best carpet cleaning service in Melbourne.
Happy with the stain treatment
I hired this company for the third time because of their fantastic work. These guys are too good at removing stains and disgusting odours from carpets. Also, they offer budget-friendly services. Thank you so much!
Various Kinds Of Upholstery Cleaning Services Our Team Offers
Fabric and leather sofa cleaning
Using our tested cleaning products and modern conditioners, we can clean and cure any leather, suede or fabric sofa. Our cleaners in Melbourne proceed only after confirming that our method is appropriate for the sofa.
Fabric and leather couch cleaning
We have steam cleaning services that help to upkeep fabric and leather couches. We can clean stains and spots on leather couches. Our leather couch cleaners in Melbourne exclusively utilise tried-and-true ingredients and upholstery cleaning solutions that are both safe and effective.
Lounge area upholstery cleaning
Our upholstery cleaning company, which comprises a group of highly qualified specialists, can manage leather and fabric upholstery cleaning in a lounge area with ease. Our skilled cleaners successfully clean the sofa, couch, chair or any other furniture item in a lounge area.
Furniture cleaning
We are upholstery cleaning specialists who employ the most efficient cleaning procedures, strategies, and solutions accessible for furniture. Utilising our most innovative process and the finest standard of care, we assure you that your furniture will be restored to its original sheen and brilliance.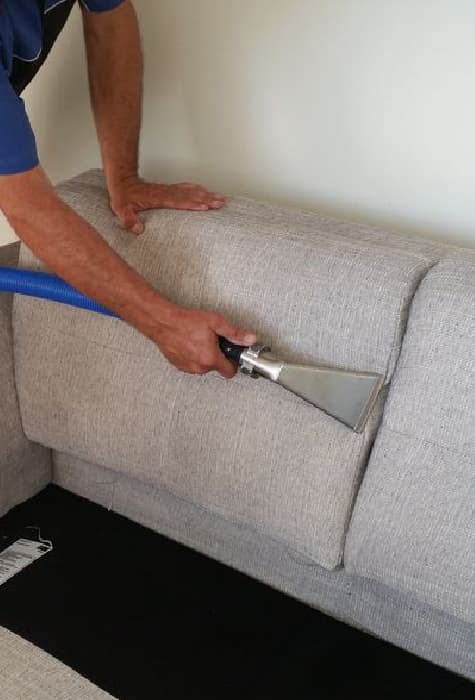 Engage Specialists For Upholstery Cleaning In Melbourne: Our Cleaning Process
Our professional team is trained and equipped to handle a wide range of upholstery fabrics and materials, ensuring a thorough and effective cleaning process. Whether you need to refresh your sofas, chairs, or any other upholstered furniture, we've got you covered.
Pre-Inspection: Our expert technicians will carefully assess your upholstery to determine its fabric type, condition, and any specific cleaning requirements.
Pre-Treatment: We apply a specially formulated pre-treatment solution to loosen dirt, stains, and oils embedded in the fabric.
Stain Treatment: Stubborn stains require special attention. Our technicians will treat any visible stains using targeted stain removal techniques.
Steam Cleaning: Using advanced steam cleaning equipment, we thoroughly clean your upholstery. Our hot water extraction method penetrates deep into the fibres, effectively removing dirt, allergens, and odours.
Deodorization and Sanitization: We use high-quality, non-toxic products to eliminate odours and sanitize the upholstery, creating a healthier living space for you and your family.
Fabric Protection (Optional): To help prolong the life of your upholstery, we offer optional fabric protection treatments. Our protective solutions create a barrier that repels future stains and spills, making it easier for you to maintain a clean and spot-free appearance.
The Importance of Regular Upholstery Cleaning
Hygienic Environment: A clean upholstery ensures a hygienic environment around you. It improves the quality of the indoor air. Regular upholstery cleaning ensures that the upholstery is clean and germ-free.
Upholstery Lifespan: It improves the lifespan of your upholstery. Cleaning your upholstery regularly will maintain its appearance. Hence, you can maintain a comfortable environment for yourself, your kids and your pets.
Prevent Many Problems: Odour and mould are common problems in dirty upholstery. This gives rise to germs, allergens and other bacteria. Hence, causing frequent allergies and infections. This is not safe when you have kids at home. Cleaning is a solution to these problems.
Stops Early Damage: It also saves you time and money. If the upholstery is not maintained regularly, it can cause expensive damage. This can be prevented by hiring professionals to clean your upholstery regularly.
Hence, there are many benefits of regular upholstery cleaning. This can save your upholstery and help to maintain a good environment.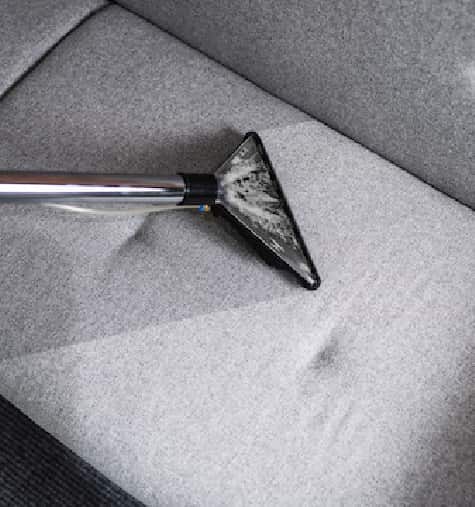 24/7 Emergency Upholstery Cleaning Service in Melbourne
Customer satisfaction is our top priority. We take the time to understand our client's needs and ensure we meet them. Our team is ready to provide emergency upholstery cleaning services in Melbourne. We have assembled the finest upholstery cleaners in Melbourne, who are on hand to assist you during urgent situations. Our team is trained to deliver fast and dependable same-day results, ensuring a hassle-free experience for you. For bookings and inquiries, simply call our customer care number. We offer same-day service on all working days in Melbourne.
Our Professional Upholstery Cleaners Are Available All Over The Melbourne And Its Nearby Areas
We deliver upholstery cleaning services all over Melbourne and also in the nearby suburbs. By giving us a single call, you can book us to get a cleaning schedule on the same day. Therefore, contact our Upholstery Cleaning Melbourne experts to clean your sofas and other upholstery items. We always try to reach your location in the least amount of time. You will be surprised to see our upholstery cleaners at your place at the given time.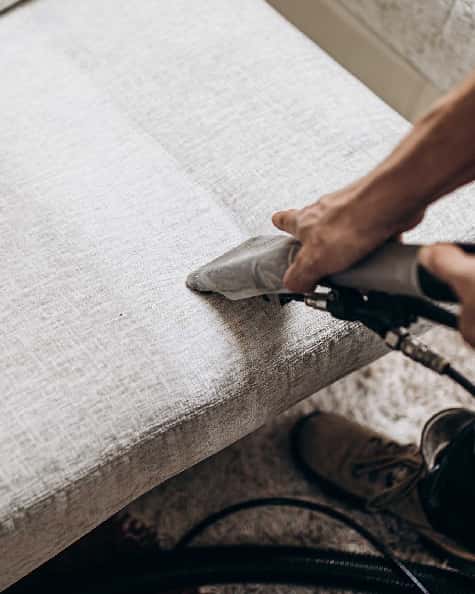 Why You Must Select City Carpet Cleaning Melbourne?
City Carpet Cleaning Melbourne provides an amazing upholstery cleaning option in Melbourne. Hiring us will be a great choice for you and your family. You can check our upholstery cleaning Melbourne reviews. Following are some of the main advantages you will get after hiring us.
Qualified And Registered-
We have qualified and registered upholstery cleaning members in our team.
Safe Services- 
We are a fully insured business that always makes sure to keep your upholstery safe. Our main aim is to provide you with a safe and secure service.
Eco-Safe Cleaning Chemicals- 
We use cleaning solutions that assure the safety of your upholstery and environment as well.
Open 24/7- 
We are available 24 hours a day, 365 days a year for appointments and emergency cleaning services.
Budget-Friendly Cleaning-
We offer the most affordable sofa cleaning service in Melbourne. Therefore, all our service plans are affordable for all clients. You can check our couch cleaning Melbourne service price for your satisfaction.
Experienced Cleaners-
We have extensive work knowledge of the industry. In addition, all of our professionals have vast experience in this field.