Transform your carpets with the power of steam cleaning when you opt for City Carpet Cleaning Melbourne.
Are you in search of immaculate, long-lasting cleanliness that leaves a lasting impression? Look no further than City Carpet Cleaning Melbourne. We specialize in elevating the cleanliness of both residential and commercial spaces across Melbourne. Through advanced carpet steam cleaning techniques, we effectively combat dirt and grime, ensuring even the toughest stains vanish.
We understand the significance of maintaining a pristine environment. Our seasoned professionals tailor solutions to address your specific carpet concerns, leaving no stain unattended. With unwavering attention to detail and finesse, we execute every task with precision.
As an IICRC-certified company, we take immense pride in offering the utmost expertise and professionalism in the carpet cleaning industry. Trust us to revive your carpets' original beauty and uphold their appearance for years to come.
Contact Us: Have Any Queries, We Would Serve
Revolutionize Your Carpets with the Power of Carpet Steam Cleaning!
Are you seeking an exceptional solution for revitalizing your carpets? Let us introduce you to the revolutionary Carpet Steam Cleaning Method, also known as hot water extraction. Prepare to be amazed by the dramatic results this advanced approach delivers!
Embark on a journey into the future of carpet care with us. Enhance your living spaces, redefine cleanliness, and enjoy the beauty of carpets rejuvenated through the Carpet Steam Cleaning Method. Your path to a cleaner, healthier, and more appealing environment starts now.
Advantages Of Carpet Steam Cleaning
It can help improve indoor air quality.
It extends the life of the carpet.
You can easily remove germs and dirt using this method.
It removes old stains and smells.
It can reduce allergens.
Tired of superficial cleaning? Embrace the future of cleanliness with our extraordinary Steam Cleaning method. Discover a range of benefits that transform your carpets, enhancing both their beauty and hygiene.
Our Steam Cleaning Process That Deeply Cleans Carpet
At City Carpet Cleaning, we employ a highly effective steam cleaning process that ensures your carpets are revitalized and refreshed. Our streamlined process includes:
Thorough carpet inspection.
Selection of optimal steam cleaning resources.
Targeted treatment of stains and odours.
Comprehensive steam cleaning to remove all contaminants.
Water extraction and efficient drying.
Sanitization and deodorization for a fresh finish.
Optional application of Scotchgard for added protection.
Ready to experience the difference? Schedule an appointment today at 03 4050 7972 to access our top-notch carpet steam cleaning service in Melbourne. We also offer free price estimates for your convenience. Book our professional Carpet Steam Cleaning Service now!
How Our Steam Cleaning Can Help Eliminate Odors And Prolong The Lifespan Of Carpets
Discover the remarkable benefits of our Carpet Steam Cleaning services in Melbourne, designed to eliminate odors and extend the life of your carpets. Unlike conventional methods that merely mask odors, our steam cleaning process penetrates deep into the fibers, extracting dirt, debris, and bacteria responsible for unpleasant smells. The high-temperature steam not only sanitizes but also neutralizes odors, leaving your carpets fresh and revitalized.
By effectively removing embedded dirt and grime, steam cleaning restores your carpets' original beauty, making them vibrant and inviting once more. The gentle yet powerful steam cleaning action lifts stains and rejuvenates the fibers, giving your carpets a new lease on life. Regular steam cleaning helps prevent the accumulation of dirt and debris that can wear down carpet fibers over time, ultimately extending their lifespan and saving you money on costly replacements.
Invest in our affordable Carpet Steam Cleaning services in Melbourne to enjoy a home that not only looks immaculate but also smells pleasant and preserves the longevity of your carpets. Experience the difference our advanced cleaning technology and our commitment to delivering exceptional results can make.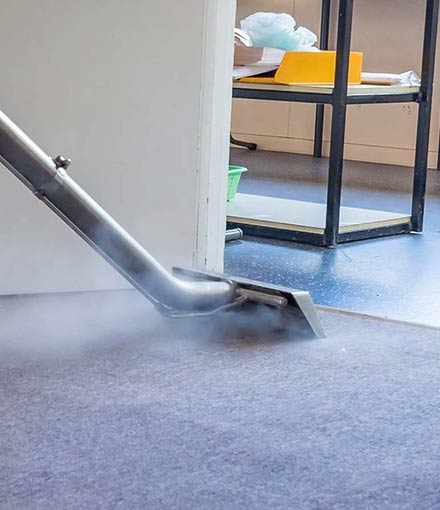 Why Is Professional Involvement Needed For Carpet Steam Cleaning?
Stress-free cleaning with specialized tools.
Expertise in choosing the right products for stain-free carpets.
Skilled technicians eliminate mold and mildew.
Achieve a dust-free, allergen-free environment.
Years of experience ensure effective cleaning.
Tailored steam cleaning methods for your carpet.
Prioritization of pet and family safety.
Our Other Affordable Melbourne Carpet Cleaning Services
City Carpet Cleaning offer various carpet cleaning services to make your daily life and stay in the carpeted area comfortable.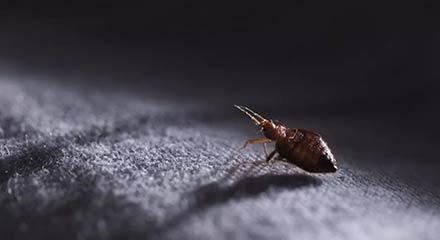 Carpet Flea Treatment
Our professional carpet cleaning services in Melbourne include flea treatment to ensure your carpets are not only clean but also free from pests and bugs that can cause harm to your family and pets.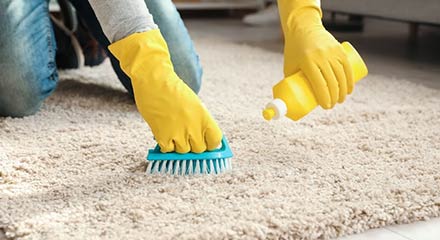 Carpet Sanitisation
We remove allergens and pollutants from carpets. Getting carpet sanitisation done by a professional like us will reduce any chances of getting allergies from dust mites, bugs and moulds growing in your carpets.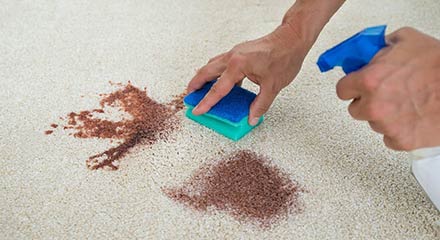 Carpet Stain Removal
Our carpet cleaning experts provide service to clean all types of stains, including bloodstains, wine stains, urine stains and coffee stains at a very affordable price. Hence, we have been providing fabric protection for carpets.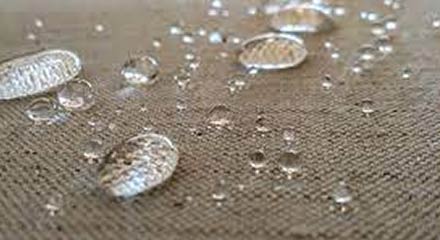 Carpet Scotchgard Protection
Carpet protection treatment is done by our professionals by applying Scotchgard on the top of the carpet. It is recommended by our experts. It creates a line of defence against accidental spills and liquid stains.
Carpet Mould Removal
Our experts also remove moulds from your carpets. With the correct cleaning products and methods, we can get rid of deep moulds on your carpet. We can also remove mould spores and smells.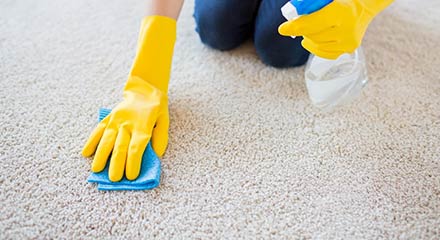 Carpet Odour Removal
Our Melbourne carpet cleaners offer deodorisation and odour removal services to remove nasty smells from your carpets. Also, this service leaves your carpet smelling extremely fresh and new.
FAQs
Yes, we offer free estimates after understanding your cleaning problem. We are confident in our work and willing to work with customers to estimate the best possible price.
Steam cleaning is our preferred method. If required, we can use other techniques. We use proper solutions to make your carpet feel and smell fresh.
Yes, we are insured. you are protected in case of any damage that occurs during the cleaning process.
We recommend staying off the carpet while it is still damp. In general, most carpets will take between 6 and 12 hours to dry completely. However, carpets can take up to 24 hours or more to dry, especially in cold, humid weather.
The duration of carpet steam cleaning depends on the size of the carpet area, the level of dirt and stains, and several technicians. Typically, we take anywhere from 2 to 6 hours to clean carpets in one house.
Reviews
Completely new look to the carpet
These experts used equipment and tools; which gave a completely new look to the carpet. My guests were about to come to my home, that is why I called for an emergency carpet cleaning service. To my surprise, I got amazing results!
Taken steam cleaning service
I have taken steam cleaning service from this company, and they have provided me with the best carpet cleaning service in Melbourne.
Happy with the stain treatment
I hired this company for the third time because of their fantastic work. These guys are too good at removing stains and disgusting odours from carpets. Also, they offer budget-friendly services. Thank you so much!