Expert Rug Cleaning and Maintenance Service in Melbourne
Get your rugs in proper condition with the help of our rug cleaning specialists Melbourne team and add more beauty to whichever room your rug is in. Because rugs can fade, become dull and very dirty because of the high traffic. If you want local rug cleaners in Melbourne that can also help in the maintenance of your rug, contact City Carpet Cleaning Melbourne. To get in touch with us you can call us at (03 4050 7972). Available 24/7 hours for bookings!
Spotless Cleaning: We provide spotless cleaning as our cleaners are extremely knowledgeable about whatever job we take. So, you can rely on us to handle all kinds of rug types.
Low In-Price Service: Our prices for services are not just low for regular booking rug cleaning Melbourne service but also for emergency services. The names of such crisis services we offer are same-day and emergency services.
Long-Lasting Results: The priority for providing rug cleaning Melbourne services is to make the results long-lasting. Therefore, protect your rug and its health with our gentle but deep cleaning services today.
Latest Equipment: In addition to using temperature-controlled drying equipment, all of our other equipment is of the latest kind. And every rug cleaning process we implement is backed up with this equipment use.
No Delay With Services: We offer no-delay services because we dispatch our rug cleaners even before the time of slot booking. Our services also cause no harm to your rug fabric as we implement fabric-protecting cleaning methods.
Contact Us: Have Any Queries, We Would Serve
Contact Us For Hiring The Best Rug Cleaners In Melbourne
Struggling to find local rug cleaners in Melbourne? Don't worry! We're here to take care of your precious rugs that require special attention. City Carpet Cleaning Melbourne offers top-notch rug cleaning services tailored to your needs. Our Rug Cleaning Melbourne team is skilled at cleaning rugs made from various fabrics and textiles, restoring their like-new appearance. With our services, we can eliminate odors and stains from your rugs. We keep our rug cleaning prices affordable, ensuring it doesn't weigh on your budget. You can access our services by scheduling an appointment. To do so, simply get in touch with our 24/7 customer care team for a hassle-free booking. If you're searching for "rug cleaning near me," call us now.
Hire The Best Team for Getting the Same Day Rug Cleaning Solutions In Melbourne
You can call 03 4050 7972 or via online mode for book an appointment. Following this, our company will secure a spot for you. We offer same-day rug cleaning services in Melbourne, with the service taking place on the same day as your booking. When you choose us, you receive several additional benefits. Our experts will provide free estimate quotes following a thorough inspection. We are renowned for delivering high-quality, highly efficient services. Moreover, our experts are available for emergency services if the need arises. We are just a phone call away. We can handle any type of rug fabric, as we have appropriate solutions for cleaning various fabric types. Therefore, don't delay; make an appointment as soon as possible to reserve your spot.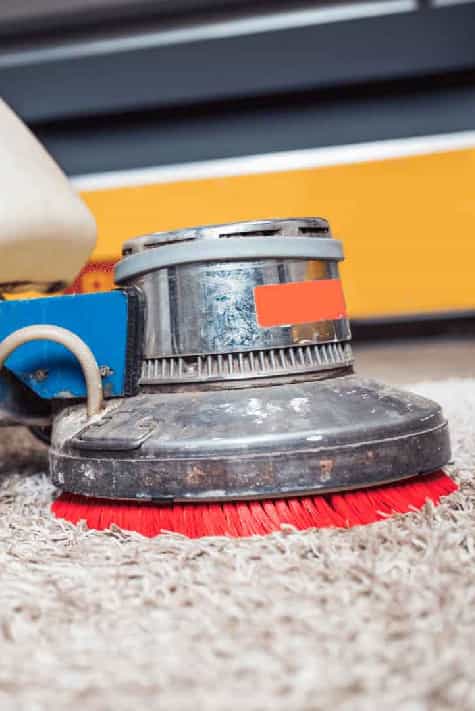 Rug Cleaning Services Included:
Commercial Rug Cleaning- It is a very common fact that commercial rugs face heavy traffic leading to debris build-up, emitting unpleasant odours and fading of colour. So, if you start seeing any of these signs on your rugs and are unsure what to do to make your rugs free of these issues, call us. Our Melbourne rug cleaning team of cleaners are well-known in how to handle issues with commercial rugs. You can also trust our professional rug cleaners Melbourne team to address any of your queries and concerns with rug cleaning. With on-time commercial rug cleaning, you can create a healthy environment in your working space.
Persian Rug Cleaning- Are you in search of a company that regains the glory your rugs are missing in the present? We got your back. As Persian rugs need special upkeep and care, we widely regard those rug cleaning Melbourne methods that give your rugs a tip-top shape. Because when we give essential attention to cleaning Persian rugs, you are bound to notice the increase in their lifespan. While cleaning, we make sure to first vacuum your Persian rug if it needs a dry cleaning service or steam cleaning service. One of the benefits of availing of our Persian rug cleaning Melbourne service is that our help gets rid of even bugs, pollen and germs.
Rug Repair Melbourne- To tackle the seams coming out of the rug or accidental burns on it, repairing them on time is what you need to consider. There are some types of rugs like antique and oriental rugs that cannot be replaced with just a little damage and demand more care. Because antique rugs and oriental rugs are timeless fabrics of both lineage and culture and carry sentimental value with them. As a result, our trained and experienced rug repair Melbourne team restores your rug to its original glory. We also know a way in accomplishing the best results when coming to weaving patterns, redesigning and more.
We Are Cleaning All Types of Rug
Turkish rugs– Turkish rugs are made of fine silk that is very pliable and has high tensile strength but over the long run, these rugs get dirty too. However, to deep clean them we do not use steam cleaning methods as their colour runs immediately along with the water. Dry Melbourne rug cleaning is what our professionals recommend and do the same.
Moroccan rugs- If you want to add colour and culture to your home with rugs, then the easy way to do this is to add Moroccan rugs to any free space. These rugs also are stain-resistant for all their life but are not mould, germ or odour-resistant even after regular cleaning. So, hire our professional rug cleaners Melbourne team instantly!
Sheep Skin/Cow Hide- Based on the label on the rug, we do machine-washing if your sheepskin or cowhide rug needs it but not before a thorough vacuuming. When machine-washing a sheepskin or cowhide rug, we use either a top-load washer or a front-load washer. But without cold water, a centre agitator and wool wash.
Dhurrie rugs- If you want the Dhurrie same-day rug cleaning service, take our advice of not washing it directly and instead choose our assistance for it. Because we first gently sweep both sides of the dhurrie rug and then use water to clean it. This method of cleaning dhurrie rugs removes both loose and deeply-embedded particles from the rug.
Silk rugs- Even for a genuine silk rug cleaning in Melbourne, we charge affordable rug cleaners at Melbourne costs that are within your budget. However, this cost varies depending on the silk rug's size and its condition. Generally, a silk rug can live up to 30 years but if you want it to live more than that grab our service quickly.
Oriental rugs- Did you use white vinegar to get coffee stains out of your Oriental rug and found no positive results even after it? Worry not. White vinegar acts as a pH-neutral detergent for oriental rug stain removal but not in all cases. Hence, hire our rug cleaning specialists Melbourne team for professional aid.
Persian rugs- To clean rugs such as Persian rugs, one should never use harsh chemicals as they can damage oils in traditional Persian rugs and their natural fibres. Therefore, our rug cleaners opt for chemical-free cleaning agents when we clean Persian rugs. Also, while dispatching a cleaning team for Persian rugs we select highly skilled experts.
Antique rugs- To maintain the elegant look of your antique rug, we use a special method of using very little water while cleaning the inside out. For this, we vacuum antique rugs in a gentle setting or do a gentle beating with a cane beater to loosen the dirt particles on the rug's surface. However, we execute this method of cleaning antique rugs only after a colour fastness test.

Indian rugs- Spraying is one of the methods that show satisfactory results post-Indian rug cleaning in Melbourne homes. We have different ways of cleaning Indian rugs and the methods are shampooing, steam cleaning, and dry cleaning. In addition to this, we do stain removal, mould removal and odour removal services.
Afghani rugs- Everything is good with your Afghani rug but needs a routine cleaning along with fabric Scotchgard protection. No worries, we can do it for you. We provide you with well-timed regular cleaning to your Afghani rug so that a good layer of fabric Scotchgard protection is applied to it.
Pakistani rugs- You cannot always keep Pakistani rugs out of sunlight, rotate them regularly or cover all areas of it every time to maintain them for longer years. So, keep your Pakistani rugs in our hands to get them professionally cleaned every year once or twice. This will get you out of all the hassle we mentioned above.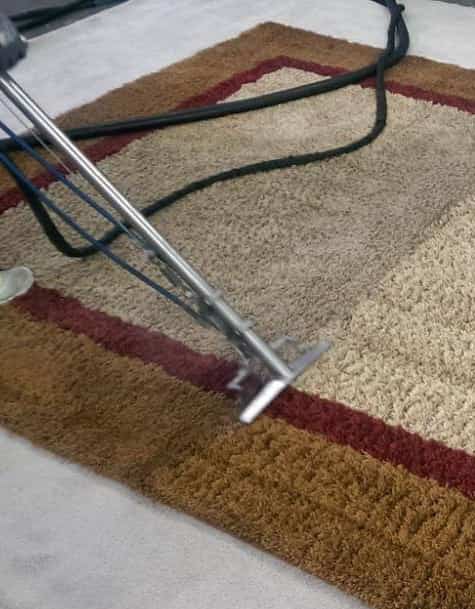 Our Process Of Cleaning, For Attaining Long-lasting Rugs
We follow certain strategies and methods for the removal of stains and dirt from the rugs. This process involves techniques and skills. Our cleaners use the latest and most advanced technologies for performing the tasks. Though we use advanced methods, we provide our services at affordable prices. Our affordable rug cleaning services can be of great help to you. Since we know what works best for your rugs. Our cleaning process involves:
We perform the inspection once you book an appointment.
Our experts will follow up on the obtained inspection report and decide on the process of performing the job.
This is followed by the dusting of rugs, this removes the superficial dust present on the top of it.
Then we perform dry cleaning or steaming according to the requirement.
Vacuuming using a vacuum pump helps in the removal of dust from the deeper layers of rugs.
Later, we perform air-drying, which will remove the water traces present inside the rugs.
After performing all these, we finish the process, with sanitization. This step is to ensure that the rugs are free from germs and microbes.
Rug Cleaning Services Are Available For The Residents Of Melbourne
Our services are available in all the regions of Melbourne. Since our company is local-based, our services are available to all the residents in Melbourne. People often rely on our services for any kind of rug cleaning. Our services are decently-priced. Our company is one of the best rug cleaning companies in Melbourne.
Rug Steam Cleaning: This method is also known as the "Hot water extraction method". It's because we use hot and boiling water for cleaning and steaming rugs. This will aid in the removal of any kind of stains and dirt from the rugs. Not only that, with steaming you will be able to get rid of foul odour, moulds, any other debris, etc. Our professional rug cleaning services will make your rugs clean and tidy.
Rug Dry Cleaning: For dry cleaning, we use the most effective cleaning solutions that are organic and toxic-free. By the name itself, you can understand that we use no water for the treatment. Our rug cleaning solutions are very effective and efficient in removing stains and dirt. The usage of these solutions will aid in the cleaning process. There will be many other benefits to dry cleanings, such as drying time. Since there is no or minimum usage of water, the drying time of rugs is less.
Rug Odour Removal: we perform deodorization methods that will help in getting rid of the foul odour from your rugs. Due to the piling up, rugs usually tend to develop foul smells. This will make it uncomfortable to use it. Therefore, it becomes necessary to deodorize your rugs. Hiring our team will help you in making your rugs odour-free.
Rug Mould Removal: Rugs tend to often absorb moisture content present in the atmosphere. This will result in the development of moulds. Moulds can survive in moist and humid places. Therefore, it is necessary to keep your rugs dry all the time. Our services will aid in the removal of mould on the rugs.
Rug Sanitization: Sanitization plays a major role to keep your rugs in good condition. Microbes can easily survive on rugs and rugs. It is necessary to sanitize your rugs and make them free from such microbes. Our deep rug cleaning services will help in making your rugs microbe-free. Therefore, it helps in the prevention of disease-causing germs.
Rug Shampooing: With shampooing of rugs, it makes your rugs cleaner as it performs deep cleaning. It is a much more efficient way compared to vacuuming. It also extends the life of your rugs. We use soap solutions for rug shampooing and to get rid of dirt or any kind of stains.
We Follow Certain Strategies And Methods For The Removal Of Stains
Our team consists of highly experienced staff and skills. We believe in giving proper training to our staff, this will help in better understanding and implementation. With proper understanding, our experts will be able to use them accordingly and perform tasks with utmost perfection. We can remove any kind of stain using different strategies. The type of stains that we can remove are:
– Fat and oil-based stains
– Pet stains
– Food spillage stains
– Coffee and tea stains
– Chocolate and gums
– Red wine
– Bloodstains, etc.
What Makes You Choose Our Rug Cleaning Company?
Our rug cleaning company is very different from others in providing the services. We provide a wide variety of services, according to your needs and requirements. Our company believes in providing the best services to the clients who rely on us. These are the several features that will make us unique:
Affordability: Our company provides services at the best and most affordable prices to our clients. Also, we do not charge any additional charges and maintain transparency in rug cleaning costs.
Hassle-free Booking:- Our customer care team is available 24*7, therefore, you can make an appointment at any point in time.
Usage Of Organic Solutions: We use good quality organic cleaning solutions. These solutions cause no harm to you or your family members. Therefore, the products that we use are Human and pet-friendly.
Local Cleaning Company: Our company is a locally-based one, therefore we provide our services in all the regions of Melbourne.
Same-Day And Emergency services: Once you book an appointment, we will reserve a slot for you. Within 24 hours, our team will provide our services to you. Also, in case of emergencies, our team will be of great help to you. For this reason, people often rely on our services.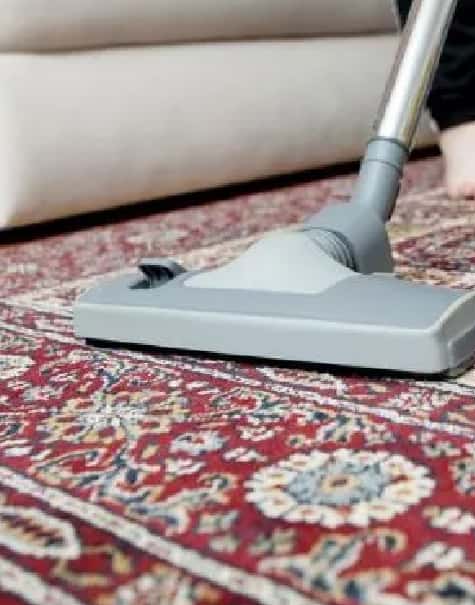 FAQ's
Our team will reach out to you for further details and will provide our services in less than 24 hours.
Of course, they are! All the services that we provide are children-friendly and pet-friendly. Therefore, you do not have to worry about the child's safety.
Our company is a local one, therefore provides services in all the regions of Melbourne including the suburbs.