Melbourne's Most Experienced and Affordable Tile and Grout Cleaners Working 7 Days A Week
Do you need a professional tile cleaning service or grout cleaning services in Melbourne? If so then call us at 03 4050 7972 to book our same-day Melbourne Tile and Grout Cleaning service at an affordable price.
DIY tile and grout cleaning falls short of delivering that desired sparkle and comprehensive allergen removal. Step up to brilliance by choosing our premier tile cleaners. Our affordable, high-impact tile and grout cleaning services guarantee a rejuvenated space that gleams with cleanliness.
With over 20 years of unmatched service, we bring expertise that transforms. Embrace a host of advantages when you opt for our services:
We have highly skilled, certified, and experienced tile and grout cleaners.
Only eco-friendly and safe tile cleaning products and solutions are used.
We use proven techniques and the latest equipment for tile and grout cleaning.
We are available to offer our service 24*7.
Our tile and grout cleaning in Melbourne is meant for all customers.
Contact Us: Have Any Queries, We Would Serve
What Are The Benefits Of Professional Tile and Grout Cleaning?
With everyday foot traffic, your tiles become dirty and thoroughly stained. Besides, regular cleaning or mopping may not help you in removing the stains as well as the germs and bacteria. However, when you choose a professional tile and grout cleaning team helps in cleaning your floor or tile areas deeply. There are various other benefits of choosing tile and grout cleaning Melbourne services such as:
Restores the beautiful look of your tiled floor.
Extends the life of your tiles and grout.
There will be no mould growth or bacteria on your tiles.
Enhances the look of your property and also increases its value.
We Clean All Types Of Tiles and Grout in Melbourne, Call Us Now!
We are a professional tile cleaner having more than 25 years of experience serving Melbourne with a wide variety of tile and grout cleaning.
Ceramic Tile and Grout Cleaning
Porcelain Tile and Grout Cleaning
Slate Tile and Grout Cleaning
Terracotta Tile and Grout Cleaning
Limestone Tile and Grout Cleaning
Marble Tile and Grout Cleaning
Sandstone Tile Grout Cleaning
Bluestone Tile Grout Cleaning
Travertine Tile Grout Cleaning
Terrazzo Tile Grout Cleaning
Granite Tile Grout Cleaning
Quarry Tile Grout Cleaning
Our Proven Tile and Grout Cleaning Process: From Start to Finish
We follow the most effective and trusted method to clean tiles and grout. Also, with the help of the skilled tile and grout cleaning Melbourne team, we will make sure you get the best results. The tile and grout cleaning process can vary depending on the specific materials and condition of the surfaces being cleaned. However, a general outline of our proven tile and grout cleaning process is as follows:
A trained technician will inspect the tiles and grout to identify the type of tiles, the grout type, and any damage or stains on the surface.
The technician will apply a cleaning solution to the surface to loosen the dirt, stains, and other contaminants from the surface.
A specialized brush or scrubber is used to agitate the pre-treatment solution, helping to loosen dirt and stains that have been embedded into the grout lines.
Using a high-pressure hot water extraction system, the technician will rinse the surface and remove the dirt, stains, and cleaning solution from the surface. This step is crucial to ensure that all contaminants are completely removed from the surface. Then, the surface will be dried using high-powered fans or other drying equipment.
Depending on the type of tile and grout, a sealant may be applied to the surface to protect it from future damage and staining.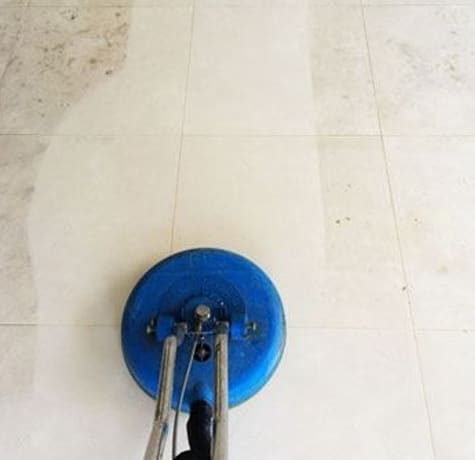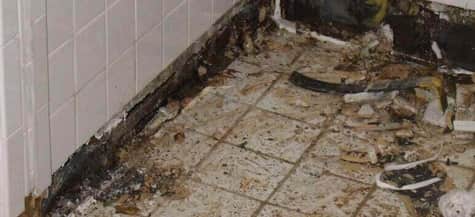 Combat Mould and Mildew with Our Specialized Tile and Floor Service
Our experts begin by evaluating the condition of your tiles and grout. We then customize our approach, using the right tools and chemicals tailored to your floor's specific needs. Our thorough cleaning process is designed to preserve your tiles' quality. What sets us apart in Melbourne City is our unwavering dedication to customer satisfaction. When it comes to tile and floor cleaning, your happiness is our top priority. Discover the exceptional service provided by our committed team.
We Are The No. 1 Melbourne Cleaners Offering Complete Home Cleaning Solutions
Our years of expertise help us in giving the perfect cleaning solution for any type of tiles and grout. We deep clean the tiles and grout removing all the stains, dirt, bacteria, and other contaminants. Moreover, our Melbourne team has the proper knowledge and also gives long-lasting service for other home improvement services including Carpet Steam Cleaning, Carpet Dry Cleaning, Carpet Stain Removal, Carpet Repair, Mattress Cleaning, End Of Lease Carpet Cleaning, Flood Damage Restoration, Rug Cleaning, Curtain Cleaning and Upholstery Cleaning.
Discover the breadth of our top-tier tile and grout cleaning services in Melbourne, encompassing a diverse array of offerings. From revitalizing kitchen tiles and bathroom tiles to restoring the allure of floor and shower tiles, we excel in every facet. Bid farewell to stubborn mould with our dedicated removal service, and enhance the longevity of your tiles through our meticulous sealing and polishing.
Reasons Why People Consider Our Tile And Grout Cleaning Services In Melbourne
Cleaning According To Condition- Our team members are highly skilled and have years of experience, so first of all, they check the condition and then accordingly use chemicals and other objects to clean.
We Clean All Tiles- No matter which kind of tiles you have ceramic, porcelain, glass, cement, etc. our company provides all kinds of tile cleaning Melbourne services.
Special Treatment For Moulds- Moulds are stubborn and difficult to remove. For cleaning moulds, our tile steam cleaning Melbourne team is well-trained and experienced. Get our experts and remove these moulds from your beautiful floor.
Restorative Cleaning Available- You have seen lots of cases where people clean their floor and after cleaning complain that their tiles shine are not as it was before. Our company understands this pain but don't burden your heart with this pain as our team uses chemicals and tools which help in the restoration of the shine of the tile.
Certified Tile Cleaning Team- Our cleaners are better in terms of tile and grout cleaning Melbourne team. We got such a position because of our trained and certified tile cleaning team. Save your time and strength by dialling our company and having our skilled tile and grout cleaners with you.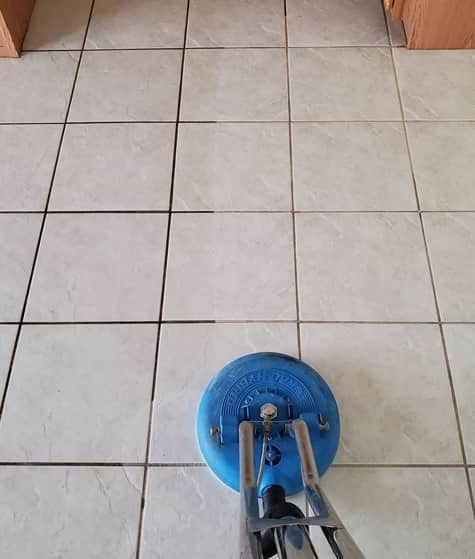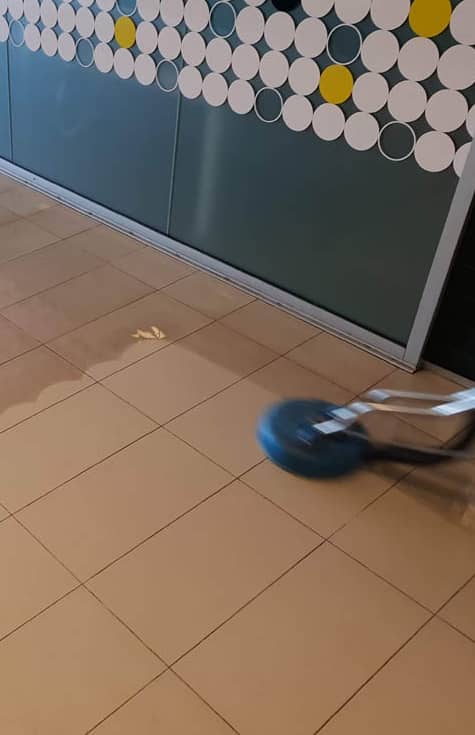 Services For Different Floors BOOK us Online Now!
Bathroom floors and walls tile cleaning
Bathrooms are such an area where tiles and their grouts require regular cleaning. As this is the area which is wet most of the time not only the floor as well as the walls. Our Tile Grout Cleaning Melbourne team gives you special offers to clean your bathrooms regularly at a very decent rate.
Our shower tile cleaning service is designed to leave your tiles looking spotless and fresh. We use professional-grade cleaners and equipment to remove built-up grime, mould, and soap scum, leaving your shower tiles looking like new. Our team is trained to handle all types of tiles, and we always work efficiently to minimize disruption to your daily routine. Let us help you restore the beauty of your shower tiles today!
Kitchen floors and walls tile cleaning
Kitchen floors and wall tiles are essential components of any well-designed kitchen. However, they can quickly become dirty and stained from spills, food, and foot traffic. Our tile cleaning service provides a thorough and deep cleaning solution for your kitchen floors and walls. Our trained professionals use the latest equipment and techniques to remove grime, grease, and stains, leaving your kitchen looking clean and refreshed. With our service, you can ensure that your kitchen remains a hygienic and pleasant place to cook and entertain.
Any floor or wall tile cleaning
Cleaning your house for any festival or party and need to clean all tiled areas of your house just dial our number and get a special discount. You can get the best quality service with our certified tile and grout cleaning members.
Elevate Your Space with Premium Grout Sealing and Cleaning Services
Grout cleaning is a task that demands precision – even the smallest misstep can mar your tiles. Entrust your tiles to the consummate professionals of our Tile And Grout Cleaning Melbourne team. With extensive training and hands-on experience, our experts excel in every facet of their craft. Years of mastery empower them to tackle tile sealing and cleaning with unmatched finesse, erasing any possibility of errors.
Embark on a journey to pristine floors with a simple call to our team. Watch as we dive deep, banishing dirt and tenacious stains from your grouts. We stand ready to transform your space – a single call bridges the gap. Contact us today and experience the magic we bring to your tiles.
Same-Day Tile and Grout Cleaning Service in Melbourne
Tiles form the foundation of a thoughtfully designed home, but when dirt clouds their radiance, your entire living space can lose its charm. This is precisely why our adept professionals specialize in swift steam cleaning and pressure cleaning of tiles and grouts – all on the same day you book our services. At City Carpet Cleaning Melbourne, we introduce you to cutting-edge techniques that effortlessly breathe new life into your tiles and grouts. With our modern methodologies, your tiles and grouts will gleam with a fresh vitality, saving you the time and effort of arduous cleaning. And the best part? Our services don't just deliver impeccable results – they're also budget-friendly, ensuring that a rejuvenated home doesn't come at a high cost.
Tile and Grout Problems We Solve Daily In Melbourne
Our company provides every kind of tile and grout cleaning services at a very reasonable charge. These problems are very common in Melbourne homes. We can fix them.
Efflorescence: Efflorescence is a major problem with tiles after a certain time. Your floor starts looking shabby and whitish due to deposits of salts. To remove all such dirt and crystals from your tiles, dial our helpline number for excellent efflorescence removal service.
The gap in Grouts- Gaps in grouts can be a tough task if not taken care of on time. Our tile and grout cleaning Melbourne team members have quality tools and specialization in handling all the gap-removing machines and fixing the gaps in grouts.
Stain- Some stains are so rigid that they require great hard work and time. But our team has an easy and effective way to remove all stains without causing harm to your beautiful flooring. Rely on our team without any fear for our excellent stain removal service in Melbourne.
Loose sealing- Our company settles any kind of loose sealing in no time. Replacing a tile is time-consuming and expensive. So, our team members fix the sealing tightly and give your home floor a new look. Call us for any loose sealing issue of your tiles by appointing our special team.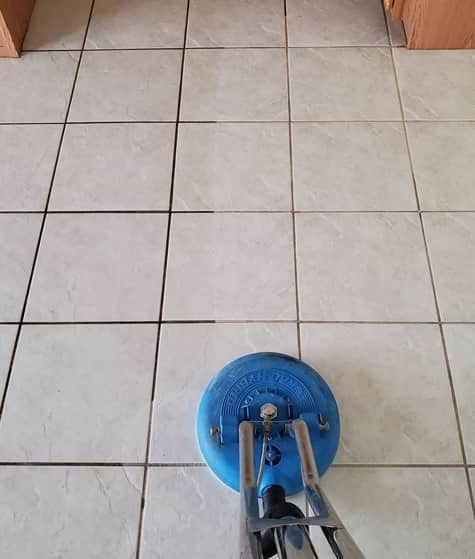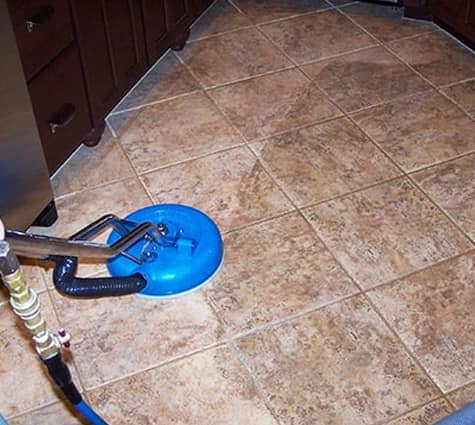 Emergency Tile and Grout Cleaning Service in Melbourne
Our team of professionals is also available for emergency tile and grout cleaning services. Our super-fast tile and grout cleaning service is available at no additional cost. Also, we have proper facilities, equipment, and a hardworking team to give you the best emergency tile and grout cleaning service in Melbourne. So, do not hesitate and call us now to book our service.
We cover all Melbourne city suburbs Including CBD, North, South, East and West
Our tile and grout cleaning services are available throughout every corner of Melbourne. Building a thriving business hinges on earning the trust of our esteemed customers. Positive reviews from those who have benefited from our services not only bring us joy but also inspire our commitment to growth. With our dedicated team ready to reach all parts of Melbourne, you can access our exceptional service within a few hours. Why tolerate needless delays when a simple call can have us at your doorstep? Don't hesitate – call us now to revitalize and safeguard your tiles and grout. Experience the difference today!
FAQ's
We can say a little bit because our team uses high-quality tools and machines which produce very little sound while performing the task.
Tiles and grout cleaning depend on the condition of your tiles and grouts. But we can assure you that we consume very little time compared with different companies in Melbourne.
No, we provide an easy booking facility. Just dial our numbers and get the service without any long pre-booking process.
Usually, we clean and dry the place properly with the machines so that your work will not be hindered by our cleaning process. So call us for high-quality tile cleaning services in
Melbourne
and nearby suburbs.